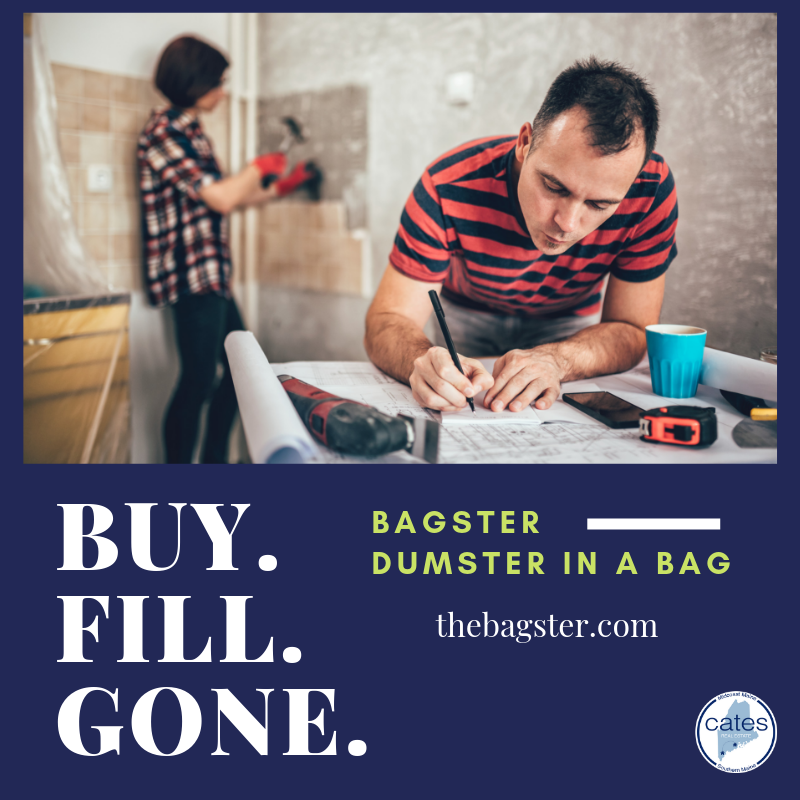 Stumbled upon this brilliant concept over the weekend and had to share.
If you are thinking about renovating or have a project underway, but don't have a need for a full roll-off dumpster, consider buying yourself DUMPSTER IN A BAG. Brilliant!
Each Bagster bag is a single-use product. You simply purchase the bag at your local home improvement store, and upon filling it with your demo debris, contact thebagster.com and schedule a pick-up. Note: there is a service fee associated with booking the pick-up, but the fee is reasonable considering the convenience.
Service areas in Maine include Androscoggin County, Cumberland County, York County, and Sagadahoc County.
#construction #bagster #buyfillgone #thebagster #fillitup #wastedebris #makeiteasy